FOUNDATION
NewDay USA Awards Six Scholarships to Georgia Military College Cadets
Awards Presented at 9/11 Commemoration - Recipients' Parents Served in Afghanistan
Staff Sergeant Alex French had always wanted his children to attend Georgia Military College. Even before the native Milledgeville, Georgia National Guardsman was married, he told his soon-to-be bride about that dream.
French was killed in action in Khost, Afghanistan, when the enemy bombed his unit. He left behind a wife and family.
During a 9/11 ceremony at GMC, twins Alex and Alexis French were assured their futures, as well as their father's vision, when NewDay USA awarded them scholarships to the school.
The twins were part of a group of six receiving NewDay scholarships. The others are:
Cadet Macie Newell (class of 2019)
Cadet Meaghan Newell (class of 2019)
Cadet Caroline Wood (class of 2019)
Cadet Hope Martin (class of 2020)
Cadet Wood also lost her father in Afghanistan when she was just three years old. The Newells' step-father survived deployments in both Iraq and Afghanistan, but is severely medically affected. Hope Martin's father, an alumnus of GMC, suffered debilitating exposure to agent orange in Vietnam.
Scholars are chosen based on performance and the military service of a parent.
"It is my honor to help provide educations for sons and daughters of disabled or fallen heroes who otherwise might not get to college because of the unimaginable sacrifices their families have made," said NewDay CEO Rob Posner. "I'm very happy that NewDay can help provide this important foundation for their lives."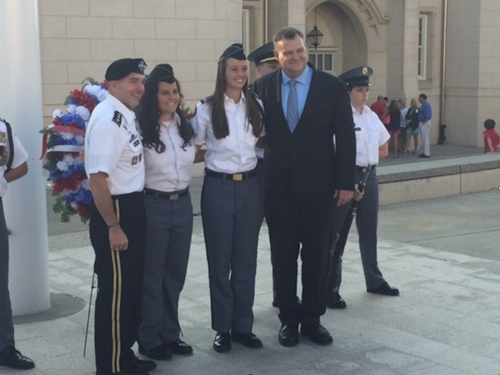 GMC President General William Caldwell, Cadets Meaghan and Macie Newell and NewDay's COL John Fenzel at the presentation.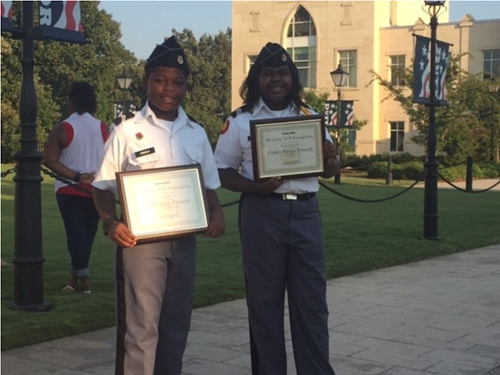 Cadets Alex and Alexis French (class of 2022) receive scholarships from NewDay USA.