What Is Va Streamline Loan
EDUCATION
What Are the Benefits of a VA Streamline Loan
This Article Explains the Benefits of a VA Streamline Loan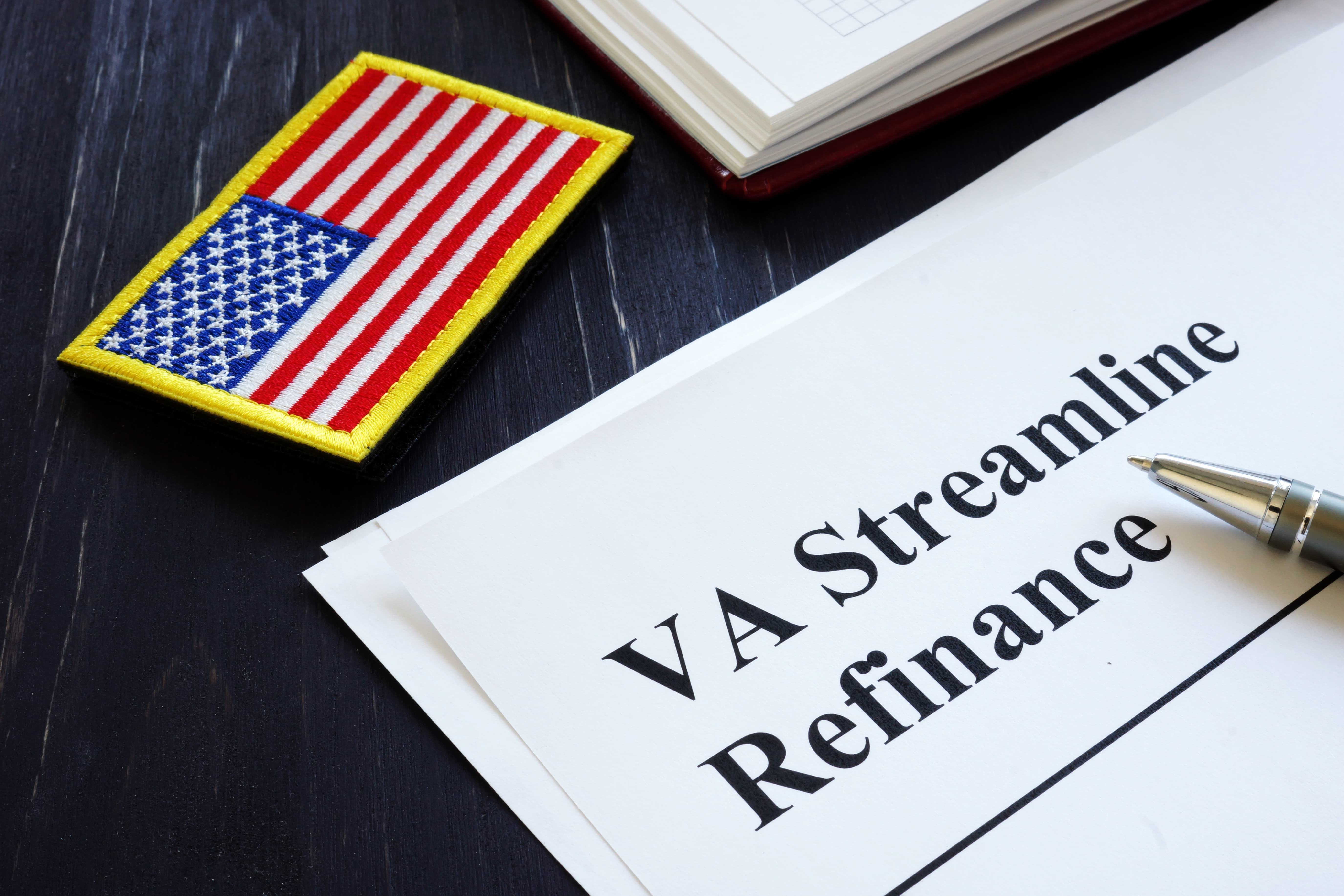 You've served your country with honor and pride and you are entitled to benefits through the Veterans Administration (VA). But did you know that among those benefits are refinancing opportunities that could help you put more money in your pocket? With mortgage interest rates near their lowest levels in recorded history, now may be the perfect time to refinance your home at a better rate. A VA Streamline loan can help you do it more quickly and with less paperwork than typical conventional loans, and there are other benefits, as well.
Officially known as a VA Interest Rate Reduction Refinance Loan (IRRRL), a VA Streamline Refinance loan doesn't require a home appraisal or inspection. And because you'll need to have an existing VA loan to participate in the program, you will have already qualified for your original loan and will not need to undergo a complicated process. Less paperwork for you can lead to a quicker approval route.
Potential Benefits of the VA Streamline Loan
Secure a lower interest rate to reduce your monthly payment.1
Switch from a 30-year to a 15-year mortgage to save money over the life of the loan.2
Forgo private mortgage insurance no matter how little equity you have in your home.3
Avoid early payoff penalties.4
Roll closing costs into your loan balance or price them into your interest rate to avoid out-of-pocket costs.2
Complete the process more quickly because so many of the usual requirements are waived.
Refinance with a VA Streamline loan as often as you want, but keep in mind there will be closing costs. Also, the VA requires a waiting period of either 210 days from the date of the first payment or after the sixth monthly payments (whichever's longer) before an existing VA loan can be eligible for an IRRRL.5
Save Money When You Refinance with a VA Streamline Loan
But even if it's fast and affordable, will the VA Streamline be worth it for you? Use our online calculator to decide if refinancing is a smart idea for you. You'll want to consider the rate and balance of your existing loan, along with how long you plan to own the property. If you plan to move in a couple of years, it might not be a sound financial decision. On the other hand, if you can reduce your interest rate and plan to stay in your current home for another 10 years, you will want to measure the new rate against the old and calculate the potential savings.
How Do I Qualify for a VA Streamline Loan?
To qualify for a VA Streamline refinance loan, you must have a current VA home loan. You also must be:
A military member who served 90 days on active duty during wartime or 181 days during peacetime
A member of the National Guard or Reserves who served for six years
The spouse of a service member who died in the line of duty
The primary resident of the property which you intend to refinance
Able to achieve at least a .50% rate reduction from your previous VA loan
Able to meet the 36-month recoupment requirement for an IRRRL
Be sure to compare rates and services offered by banks, mortgage companies, and credit unions for a VA Streamline refinance loan. In the age of the Internet, the bank does not need to be physically located near you.
Would you like to learn more about a VA Streamline refinance and how it relates to your unique situation? Turn to the expert loan team at NewDay USA. We are a nationwide VA mortgage lender focused on helping active military personnel, veterans, and their families achieve their financial and housing goals. Call us today at 800-405-4187 to learn more about any of our VA home loan products.
1 https://www.fdic.gov/consumers/community/mortgagelending/guide/part-1-docs/interest-rate-reduction-refinance-loan.pdf
2 https://www.military.com/money/va-loans/irrrl-facts-for-veterans.html
3 https://www.va.gov/housing-assistance/home-loans/loan-types/interest-rate-reduction-loan/
4 https://irrrl.org/do-va-loans-have-a-prepayment-penalty/
5 https://www.benefits.va.gov/HOMELOANS/documents/circulars/26_19_22.pdf