NewDay USA Cash Buyer Certificate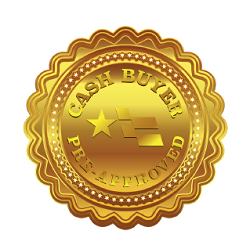 Overview
Home ownership is an essential part of the American Dream—but housing markets are only getting more competitive. When you become cash buyer certified, you can shop and submit an offer with confidence. That could make all the difference when bidding for your dream home.
Shop with Confidence

We know how important it is to seize opportunity before another home buyer does.

Cash Buyer Certified

NewDay USA Cash Buyer Certificate confirms your qualifications and helps you shop with confidence.

No Down Payment Required

You're entitled to borrow up to 100% of the home's purchase price.
Fast, In-House Underwriting
Experienced underwriters trained in Veteran loans get you into a home quicker.
Expansive Third Party Realtor Network
Option to work with VA mortgage experts who know the value of the NewDay USA Cash Buyer Certificate.
"Quick, fast, and very reliable in refinancing. They were very professional."
Chris
"Upfront, helpful, and honest answers to my questions. Always available if I had any others questions I forgot to ask. I felt confident with service."
Sal Barrientes
"Daniel Shay was the best!! He stayed with us during the entire process and literally walked us through the whole thing."
Mark J.
Ready to Become a Homeowner?
OR
Call Us
Excellent
8140 reviews on

Resources
News & Articles
VA Loan Benefits and Advantages: Products for our Heroes
Disabled Veterans May See Additional Benefits with Their VA Loans
Ask a Veteran Loan Expert
It's our turn to serve you.
Since 2009, we've helped over 51,000 Veteran families get the most out of their VA Benefits.
Ask a Veteran Loan Expert
Click on the buttons below to get started