LEADERSHIP
Anita Kwan has been named to NewDay USA's board of advisors
Co-founder of ComplianceEase helps strengthen board of NewDay USA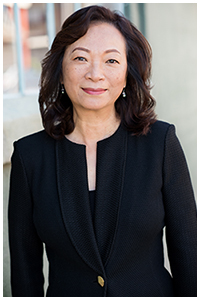 NewDay USA is honored to announce the addtion of Anita Kwan to its Board of Advisors.

Kwan brings more than three decades of corporate and management experience to NewDay. She co-founded and was the CEO of ComplianceEase, a residential mortgage industry leader in automated compliance solutions. She also co-founded Integrated Capital Group, which was purchased by The Money Store. Kwan was recognized as a HousingWire Woman of Influence in 2016.
"The addition of this experienced business leader and entrepreneur to our board will bring vast expertise in compliance, technology, and mortgage banking," NewDay USA Founder and CEO Rob Posner stated.
NewDay USA Executive Chairman Rear Admiral Thomas Lynch USN (Ret.) added, "Anita brings more mortgage industry depth to our already deep board of advisors. I am proud of the NewDay team and its commitment to serving veterans."
For her part, Kwan said, "I'm excited to be a member of NewDay USA's board of advisors. I am proud to have had a business relationship with NewDay for over twenty years, and I look forward to working with my board colleagues in the evolution of NewDay's industry-leading strategy to become the number one mortgage company serving servicemember and veteran families."