Excellent
3086 reviews on

At NewDay USA, we proudly stand beside America's Veterans—no matter what.
You earned and deserve your valuable VA Benefits. Our dedicated financial teams will help you get the most out of your VA home loan benefits.
Get Cash Out
Borrow up to 100% of your home's value, including the mortgage balance.
NewDay 100 VA Loan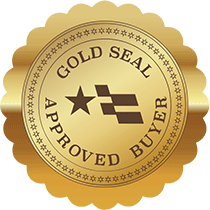 Admiral's Advice
Our decorated Executive Chairman, Rear Admiral Thomas C. Lynch, USN (Retired) understands the wants, needs and dreams of Veterans better than anyone else, and he understands the value of your VA home loan benefit.
Learn more
The NewDay Five
Meet our top retired senior enlisted leaders from each of the five Armed Forces Branches.
Meet the NewDay 5
Excellent
3086 reviews on

America's Veterans put their trust in NewDay USA.
"The service and patience we received from Dan Campanaro was great! He was super helpful in explaining the necessary items required by the VA loan. Very patient with all of..."
Renee Koch
"Jonathan Reilly was a great help. He was very Knowledgeable and made the process very easy. He cared and that's all that you can ask for in a tedious process"
Michael B.
"Outstanding job. Warren Gatewood was awesome throughout the whole process. I cant say enough about how easy he made it and how he handled every question we had."
Jack V.
We're committed to improving the lives of Veterans.
$13B

loaned nationwide to homeowners who benefited from a VA home loan.

51,387

Number of Veteran Families served since 2009

5%

of our pre-tax earnings go to our NewDay Foundation, where we give back to our Veterans
#NewDayUSA celebrates successful joint missions with our customers.